"High-order vintage-style swing, as versatile drummer John Mettam convenes a group of fellow local eclectics for a jaunt through the brilliant repertoire of Benny Goodman's various small ensembles." -Time Out New York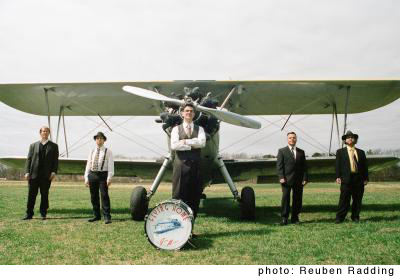 FLYNG HOME: PLAYING THE MUSIC OF BENNY GOODMAN
In the mid-1930s, Benny Goodman led one of the most popular musical groups in America, touching off the Swing Era. Goodman's bands launched the careers of many major names in jazz, and during an era of segregation, he also led one of the first well-known racially integrated jazz groups.
Performing swing gems of the 1930s­­-1950s, FLYING HOME personifies the Hot Jazz style and 'light on their feet' approach made famous by the Benny Goodman Sextet. Starting with a strong foundation in the classic BG repertoire and arrangements of the early sextet with Charlie Christian, FLYING HOME then explores the various incarnations of the band that made them a musical force for 30 years. Based in Brooklyn, New York, the 'home of jazz', FLYING HOME consists of top performers from the New England Seacoast and New York Jazz scenes; players who bubble with the excitement and spontaneity of the original Benny Goodman groups while creating their own unmistakable sound.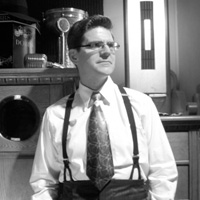 John Mettam - Drums
A versatile and energetic drummer, John Mettam has worked with jazz greats Ran Blake, Herb Robertson, legendary guitarist Marc Ribot, and a host of great musicians, including Bobby Previte, Mark Feldman, David Tronzo, and Matt Darriau & Paradox Trio. His deep understanding of song structure, broad dynamic range and musicality have made John the accompanist of choice for many singer/songwriters, including Dee Carstenson, Vicki Genfan, Melissa Sheehan, Cynthia Hopkins, and Broadway Diva Melissa Errico. John's passion and precise ear for music transcription and skillful arrangements have brought him work from Marc Ribot, T-Bone Burnett, Elton John, Leon Russell, Gregg Allman, Elvis Costello, John Mellencamp, and Jeff Bridges.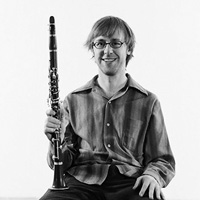 Michael McGinnis - Clarinet
Mike McGinnis has worked with some of today's most innovative and influential artists, including: Anthony Braxton's Trillium E Orchestra, Steve Coleman's Aquarius Ingress (Ravi Coltrane, Tony Malaby, Miguel Zenon and Chris Speed), the Lonnie Plaxico Group, Stew & Heidi (of Tony Award winning Passing Strange/the Negro Problem), Nicholas Payton's TSO, Fela! on Broadway (saxophone soloist), Art Lande, Yo La Tengo, the Ohad Talmor/Steve Swallow Sextet, Jackie Cain, Ravi Coltrane, Alice Coltrane, Joe McGinty, Erik Deutsch, Tommy Dorsey Orchestra under Buddy Morrow, Lisle Ellis, sculptor Martin Kersels (Whitney Biennial 2009), Harris Eisenstadt, Darcy James Argue's Secret Society, Alan Ferber Nonet, The Four Bags, Clem Snide and the Losers Lounge.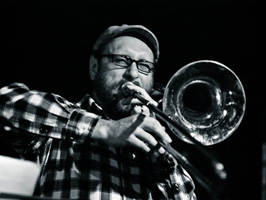 Brian Drye - Trombone
Brian Drye has performed with Clark Terry, John Hollenbeck, Kirk Knuffke, Andrew D'Angelo, Ches Smith, Oscar Noriega and Mark Helias, The Brooklyn Qawwali Party, Slavic Soul Party, Banda de los Muertos, Firewater, Nation Beat, Frank London's Klezmer Brass, Stew and the Negro Problem, The Tommy Dorsey Orchestra, The Four Tops, Dianne Schuur and Joan Baez.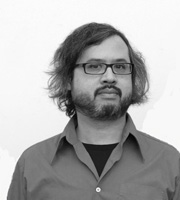 Sean Moran - Guitar
Sean Moran's original music has been featured on WNYC's "Soundcheck" and "Spinning on Air", as well as at Merkin Concert Hall.  He plays regularly with chamber quartet The Four Bags and avant-metal trio Bassoon; leads his own group Small Elephant, and performs with many other NYC based groups.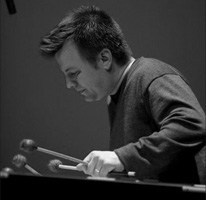 Tom Beckham - Vibraphone
As a band leader and composer, vibraphonist Tom Beckham has released three CD's and leads several other groups such as the Norville Trio, SLICE, and the Modern Life Trio. As a versatile sideman Tom is a member of groups led by Chris Cheek, Brad Shepik, George Schuller, Michael Musillami, Joseph Lepore, J. Walter Hawkes, Shawn Clark and Lapis Luna, the JC Sanford Jazz Orchestra, the NYC composers' group PULSE, the Numinous Ensemble, and many others. He has also been featured on the soundtracks of HBO's Bored To Death and Nurse Jackie.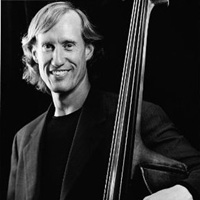 Jim Whitney - Bass
Jim Whitney has worked with The Wayfaring Strangers, The Andy Statman Trio, The Walter Thompson Orchestra, The Flying Neutrinos, David Grisman, Tony Trischka, Bruce Barth, Alan Dawson, Mark O'Connor, and Tim O'Brien. Whitney was commissioned to compose new works for the Wendy Osserman Dance Company in 2003 at the Kitchen in New York, performed entirely on string bass and acoustic bass guitar. He taught in the Bass Department at Berklee College of Music from 1994-1998. He has appeared on television and movie soundtracks, including the CBS children's show Blues Clues and the 2002 feature film The Rookie.